SURINDER SINGH
MANAGING EDITOR/DIRECTOR AT TALKING PUNJAB MEDIA PVT. LTD. [CHANDIGARH - INDIA]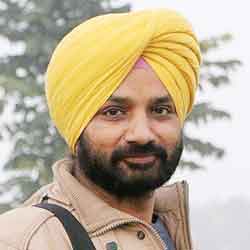 SURINDER SINGH
: 1):
As a Journalist
a. Senior News Producer in PUNJAB TODAY News Channel. b. Senior News Producer with ANI (Globe-7 Punjabi News) c. Panel Producer with Saada Channel Chandigarh ( A CNEB News Channel's Venture) d. Column Writer with Monthly News Magazine 'Global Punjab' e. Newsreader cum translator with All India Radio. (Working)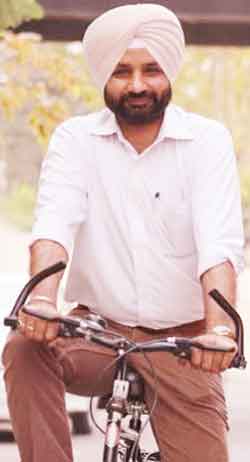 2):
Teaching
f. Amity University (Faculty Mass Com.) from 2003 to 2004 g.Punjabi Academy Delhi (Govt. Dep't.) Production Officer (from 2004 to 2007)
3): As a translator
h. Translated near about 30 articles for 'Yojna' (English to Punjabi) i. Translated 65 books for children (Pratham books) j. Write Short Stories for children (200 Short stories) k.Translated legal cases of British courts.
4): As a playwright
a) Shamsheer Dast, b) Shaheed, c) Kakke da Viaah, d) Kali Salwar
Specialties
: Screen Writing & Direction