ASRAPH
Senior Associate Assignment AT E TV [CHANDIGARH - INDIA]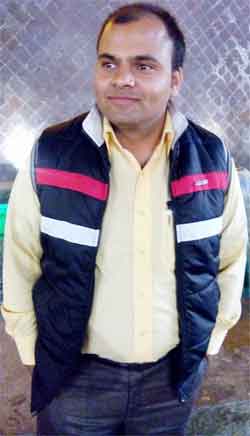 ASHRAPH, born on 12th August, 1987 at Sri Muktsar Sahib (a historical town in Punjab) is a A Self-confident person who believes that things just don't happen, you have to make them happen. He believes that there are no shortcuts in life and there is only one way to achieve success through "HARD WORK".
CAREER OBJECTIVES:
Father:
Tarsem Dhuddy
Status :
Single
Language Known :
Hindi, Punjabi, English
EDUCATIONAL QUALIFICATION

:
M.A. In Journalism & Mass. Comm. FROM Punjabi University Patiala (2012-13) PG Diploma In Journalism & Mass. Comm. FROM Punjabi University Patiala (2011-12) B.A. FROM Panjab. Uni. Chd. (2010) +2, FROM Punjab School Education Board (2007) 10th FROM Punjab School Education Board (2003)
TECHNICAL QUALIFICATION:
Post Graduation Diploma in Audio-Visual Production FROM Center For Advance Media Studies, Punjabi University Patiala. (2010-11) Vani course FROM All India Radio (2011) Diploma in Computer Application(One Year) FROM Web-tech Computer Education (2010)
Technical Skills :
o Final Cut Pro (FCP) o Adobe Premiere Pro CS5 o Octopus 5 o Teleprompter Opreator o Sound Pro
Strength:
o Honesty & Hard work o Good Listener o Positive Attitude o Good Communication Skills o Punctuality and Discipline
Interest :
o News Reporting o Radio Jockey o Video Editing o Camera Operations
Work Experience: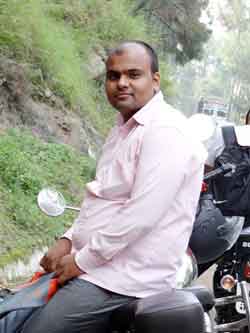 o As a Trainee Editorial ( INPUT ) in ABP News. (Feb 2013 to Nov 2014) o As a Reporter in Channel One News . (Aug 2012 to Feb 2013) o Assit. News Producer In SADA Channel. (Nov.2011 to Aug2012) o Casual Announcer in All India Radio, 100.2 FM, Akashwani Patiala.(One Year) o 2 Months Training in SADA Channel (CNEB) (Sep1st to Oct31st,2011) o As a VT Editor in Punjabi Telefilm "PARVAS". o As a production Assist in Punjabi Telefilm "Mayian Rabb Rajayian" o I produced a radio play "Jara Socho" as our project in CAMS.PBI.UNI.Patiala. o Voice Over in Documentry Films and news packages.
Leisure Time Activities :
Listening Music, Watching Movies,Reading News Paper
CONTACT:
H.No. 2122, Street No 2, Baba Jiwan Singh Nagar Tibbi Sahib Road, Sri Muktsar Sahib (152026).
MOBILE:
099146-00681,08195000930
E-MAIL:
ashraph.india@gmail.com